What is a gang member?Welcome to this web site. Please be advised that this site is not a gang authorized or endorsed venue. Basically, this is just a sociological study, where one certain gang is being analyzed. The reasoning for this is to hopefully give society a better understanding of the gang lifestyle, by doing an in-depth study on one individual gang. This particular gang was once extremely active on the streets of Chicago, no longer street-active anymore.
We believe what makes this particular gang research site interesting, is that the actual gang that is being studied was predominately white; a rarity since the later half of the 2Oth Century. Another interesting feature is that many retired members of this gang have graciously contributed their own perspectives in the form of text and images that you will find within this site. Fundamentally, it is all just a retrospect of a lifestyle once lived.
We hope that the blunt presentation of the text and the graphic images does not disturb you; after all, realism was the objective here. Now, with that short but pointed introduction over, go ahead and take your journey in to the hearts and minds of "The Gaylords."
Honor Our Dead
Two Books Inspired by the Website
From the popularity of the website and the interest in the Gaylords and other Chicago Street Gangs, the website author - Michael Scott - has written two books: "Great American Youth" and the sequel "Lords of Kilbourn".
Chicago Gaylords Non-Fiction Novels

| | |
| --- | --- |
| | |

Chicago Gaylords Comment Section
Chicago Gaylords on Twitter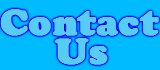 PacMod - Tagger of The World Wide Web. Contact Webmaster