Detroit Gangs

and

Greaser Clubs
Honoring All Greasers From Detroit

Detroit Skyline 1960. (click Image) for an enlarged photo
Greaser Gangs
BAGLEY BOYS:

LOS AZTECAS: 1965

Who were part of the Bagley Boys
I remember them, in my neighborhood, Southwest Detroit. I wasn't in the gang, they were in decline when I became a teenager. But they had so many members that they split into three groups; Big Bagley Boys, Little Bagley Boys, and Baby Bagley Boys. Most were Hispanic but it included others. The current "Latin Counts" of today is a spinoff from the Bagley Boys. The Stilettos were on the other side, closer to Downtown, near Tiger Stadium on Trumbull.

STILETTOS

MOZAMS: 1965

who were part of the Stilleto's
I knew a few of the members of the "Warrendale Gang" but was not one of their members. I grew up on the west side of Rouge Park and they were from the east side of the park. Some of them hung out at Daly's on Warren and I was there one time when the Stilleto's hit the place. One of the big windows I was sitting near came crashing in from something they threw at it, maybe a beer bottle. Nobody was hurt in the incident but I recall some members of the Warrendale Gang went after them but don't know if they caught them or not.

RH from the area had this to say:

I lived on Inglis right at the end of Patton Park and remember the Highway Men well. They had a hang out on a corner of Vernor (not sure of the name of the street but it was by the Martensons Funeral Home) between Inglis and Woodmere. I remember going past there and seeing memebers outside and wondering if they were really as "bad" as the rumors had them being. My mother never allowed me to got to Patton Park after dark because of the possibility that "they" might show up and cause trouble. I lived three blocks from Veron Hwy, right by Springwells and there was a Pool Hall between Inglis and Springwells on Vernor and there were always rumors of gangs showing up there. Sorry can't remember the name of the Pool Hall or the other gangs.
I can tell you who you might want to contact for more info. Randy F. class of 1966 lived in my neighborhood and he should be able to give you lots of interesting info. I actually think he was a member of the Highway Men.
I also remember the Bagley Boys and the Stilettos well. My cousin and I used to skip a class now and then and go to the "soda shop" two blocks from Western going towards Fort St. It was always a thrill/fear that we might encounter the Bagley Boys. Funny ~~ people always talked about Detroit and the Black communinty as if they were a problem and as far as I'm concerned there was NEVER a problem with any Black kids but there were plenty of problems with the Bagley Boys and the Stilettos.
I remember one day going to school, having gotten off the bus at Vernor and Scotten and finding out that there was a deal body in the Gazebo in Clark Park across from the school. Never did hear the out come but it was rumored that it was a Bagley Boy "hit". Now that is of course hear say. But that and the reputation of the Bagley Boys kept my mother from letting me stay after school for any school activities. I knew a lot of the guys rumored to be in the gangs but I certainly never had a problem with them nor was I ever afraid of them.
I hope you will express in your website the need for people to understand that those gang members were all sad, troubled kids that had no other way of expressing their frustrations and anger at the home lifes they had and were to trying to escape the reality of it. They were young kids who needed something to fill the void in their lives. I pray that they all now have found happiness and peace in their lives.
Funny how even the memories of the gangs still have a firm hold on my memories of my time spent at Western. As I grow older I appreciate the past more and more. We had a good group of kids at Western and I for one never let those gangs stop me from enjoying the awesome friends I had at Western.
I will certainly be checking out your Website and following your progress in this endeavor.
Good Luck, RH

Bagley Boy's and Stiletto's Colors:

The Bagley's wore green work pants and white Tee shirts while the Stilettos wore the nice black pants and black shirts because most of them went to the Catholic school.

ZUG ISLAND MOB

VALLEY: Howard and Lansing

OAKWOOD BLUE JACKETS

MCKINSTRY BOYS: Mckinstry and Vernor

LANSING BOYS: Black Mario and White Mario were the leaders

BUTTERNUTS:

I remember during the fifties at Corktown the Crows ran that area. On Trumbull from Grandriver to Vernor before the stilettos, the Butternuts & Junior Butternuts. They ruled the streets. They were a small gang that made the newspapers many times while I was a kid. Most of them went to Franklin Grade School. Many of these gangmembers also went to Western around the mid fifties. They hung out that the Big Z's Drug Store on Temple & Trumbull. They were always fighting with many of the kids from Jefferson Junior High that was located before the Lodge Expressway was built & way before the projects were built. Progress has leveled that section of town. Most of the people that I went to school in that area are long gone. But I do see old friends once in a while. The Shakers also made some big headlines.

25TH BOYS:

Between the Bagleys and the Stilettos were the 25th boys . Corner of 25th and porter . I can remember at least 4 generations . Dont know about the others but most are now dead or in the joint .
Yes, I grew up on 25th St. between Bagley & Porter. I remember the leader of the gang had many rings on his fingers taken from leaders of rival gangs. I was young and in awe of this guy. I was friends with most of the Hoodblades. They wore purple jackets with the name on back. I was a junior member of the 25th St. gang, and after the older guys moved away, joined the Army or went to jail, us younger guys took over and ran 25th & Porter. I remember an old story where a couple of Bagley Boys went down to Toledo, Ohio to buy some fireworks and got beat up. They came home got the gang together and went back and cleaned up on the bunch that had jumped them. They said the local news paper's headline read, "Detroit gang invades Toledo". I had a great time growing up there. Went to Hubbard, then to Webster and on to Western.
I was to young to remember the Bagley Boys. My sister and brother use to hang out on 25th and Porter in front of Leonas store too. I grew up in the first house next to Leonas store; there was a bunch of us. My three older sister married 25th Street boys. They have told me some of the stories but not many. All they really say is that back than everyone used the fist not guns and knifes. I do remember my brother coming home one night stabbed.

HOODBLADES: Colors Purple: 1955

"Crazy Fred" was their leader, and the toughest member of the gang. They were involved in a gang fight where a rival member was stabbed to death.

TRUMBULL GANG - Early 1960s:

When I first lived at 625 Charlotte, in late 1964, one night the apartment house was visited by the Trumbull Gang. Everyone was warned to stay in as they were carrying chains.

Dikes: Girl gang, Clark Park, 1950s

FLAMINGO'S:

hung out at the Red Devil's Coney on Vernor Street.

VALLEY OF HOWARD STREET: late 1960s

DEL-RAY BOYS

SALINA BOYS

CITIES

GEER PARK BOYS: Dearborn area

SLINGSHOT GANG: early 50s Dearborn

Tore up a lot of suburb cities, broke a lot of windows, drag raced.

WESTEND GANG

CROWS:

I hung out with Bagley Boys & Stilettos, had friends in both gangs. Not only that but I hung out with the crows too--Tony C. was the leader with Little Dave, Danny S. Mike B.
The Crows did not hang out at clark park unless they were going to fight the Bagley Boys lol and the Stilettos didn't hang out at Clark Park either--unless they were going to fight the Bagley Boys--what I'm saying is Clark Park was Bagley turf. Western High School was across the street from Clark Park--Stiletto and Bagley Boys both went to Western--I went to one gang fight--its was 62' or 63' I was too young to fight but was what they called an "armor Bearer" I carried their knives and brass knuckles and such and passed them out to them near the fight scene--because I was 11 or 12 at the time I wouldn't draw attention to myself and if I did get caught with the stuff the cops would go easy on me cuz I was so young. I did this for the Crows, Tony C. was the protector of us small fries in the hood. If someone was messing with me and Tony was nearby--that guy got hurt--no questions--Tony would make him eat dirt!!
My brother who is older hung out with both Stilettos and Bagley Boys--would know more about them and some stories.
The Crows hung out on Vernor Highway or Toledo & Juction st's TJ for short.
I also had I friend in the Zulus---his name was Bernie Campell---he was killed in a bike accident. 69' or so---his parents owned a corner store at Rodgers & Juction across the street for the firehouse that was a cool hangout--but not for gangs.
While growing up in the area of 24th and Porter Street - during the late fifties and early sixties - there was a small gang called the 25th Street Boys - we all hung out at the corner drug store called "Leona's on one corner and the other corner was Barons Drugs at the corner of 25th and Porter streets. Our ages were between say 14 years old to 17 years old [Western High]- The older guys were known as the "The Original Rogues'"" I also remember The Hoodblades- Man those were the good old days - I still go back to those areas - But just able everything is level now - so sad - I lived on 24th Street Det. until- 1963- then off to the U.S.Army I went for three years.

REGULAR BOYS

I went to Western and heard of Both gangs. When school was over I would walk back to my neighborhood(Waterman and Regular) with a couple of friends or take the city bus home.The bus route was the Bacon bus.It went up and down Vernor Hwy. I felt safe walking home.We had our own gang,they were the Regular Boys,and we would get in scuffles with the Del-ray boys on the other side of the tracks.The Regular turf was Between W.Livernios over to Waterman,W.Lafayette to W.Vernor . The line was drawn at the Dragoon park on the north and I -75 on the south.Lots of fights broke out at Mott's hamburger joint on Fort and Livernois. Although we did some hanging out at Patton Park,we would go to Hine's Park when we could get a buddy with a car.I think this was our way to get out of the city. Gangs had a tatto on their hand.I think the stilletto's had a stilletto knife on their hand between the thumb and index finger. We would always be on the look out for a "mark" on a hand.

SPRINGWELL BOYS:

Hangout Patton Park Pauls Pizzia.
Detroit, Gangs Racial Problems, and White Flight
Professor Frank said: I did live through a time when there were racial problems in Detroit. As I recall, early on, the worst of the racial violence was mob related. It seems that a few people would start something and then large numbers of bystanders would pile on. But as far as I know there weren't any organized gangs, with established memberships, rituals, colors, signs and insignia, and all of that.
I suspect that many of the problems may have simply been due to blacks and whites not knowing very much about each other. Early on, there were black parts of Detroit (e.g. Paradise Valley and Black Bottom) and white parts of Detroit (pretty much everywhere else). The whites didn't go into the black parts of town - especially at night - and the blacks behaved similarly. I'm not claiming that they lived in anything like separate and equal conditions, but it seemed that they did live separately.
As I remember, that began to change in the mid-fifties. Blacks prospered (along with most other Detroiters). It seems likely that living arrangements that might have seemed okay at first seemed less so later on. Blacks gained political power. (See: Black Churches) Blacks gained economic power. ( e.g. Google "Dunbar Hospital in Detroit")
Many of the most powerful black families in Detroit seem to have ties to either the churches or the Dunbar Hospital. Some of them had ties to both. (See: Biographies ) There were other factors as well. The World War II conditions had an influence. The UAW was involved. And when the freeways were created, the construction of that part of I-75 (i.e. The Chrysler freeway) that lies between I-94 (i.e. The Ford Freeway) and Downtown Detroit wiped out large parts of the old black areas of Detroit.
So blacks began to move into what were formerly all-white areas. Confusion and culture-clashes - and sometimes violence - resulted. And whites began to flee to the suburbs. But it seems that some real integration had begun, and it continues today.
It seems that problems occurred in places like Chicago when groups that formerly lived apart began to live together. It seems that roughly the same thing also happened in Detroit.
Detroit's Appalachian Community
Detroit's Appalachian community lived west of the the Lodge freeway into the neighborhood north of Tiger Stadium called Briggs, but south of Grand River. The Briggs neighborhood had a good number of houses. Cass, Second, and Third were full of apartments, hotels, and bars. In a lot of cases back in the day if someone was able to get out of the Cass Corridor the destination could be Brightmoor on the far west side, John R and State Fair around the Fairgrounds, E. Jefferson and St. Jean near Chrysler, Hazel Park, downriver, decent neighborhood in Southwest Detroit. Also, a good number of Southern migrants lived in housing projects called Parkside(East Warren and Conner) and Herman Gardens(Southfield and Joy Rd.) Both of those housing projects were in middle class areas.
Some of the gangs that reflect the Appalachian population were the Trumbull Boys and the Butternuts.
Detroit Rest In Peace
RIP BEAR (Denny Dowling)

A former member of the Zulus Motorcycle Club of Detroit. You are missed.

RIP In Memory of Tom Rudd

Mendoza brothers 3, and Bob the Mad Eater buried 4-19-2002

RIP Bernie Campell

Zulus MC

RIP Steve Gronas

Flips/Kontinental Kruisers

RIP Richard "Rick" Brandenburg

Zulus MC

RIP Slappy Jack

A long-time member of The Stilettoes Nostalgia Club. Even after he retired from The Stilettoes, he was an integral part of the group. He was loved by many and will be deeply missed.

RIP Doug Smith

Brother of Mike "Scrub", was a long-time participant at the The Stilettoes events. He will be deeply missed.

RIP GARY "KRUSER" KRUSE

THE STILETTOES 50' NOSTALGIA MEMBER 1984 - 2013. It is with deep regret that we inform our Stilettoes family and friends that Gary "Kruser" Kruse has lost his battle with cancer Saturday - February 23, 2013. Our thoughts and prayers are with his family and friends. Gary was a proud Stilettoe from 1984 until his untimely death. He will truly be missed.

RIP Tim Howard of Renville

and Arnold Street Detroit. Neighborhood guy who died way to young. I wish I would have been mature enough to understand your fight.

RIP Geno DeAndre

of Renville Street Detroit. Neighborhood kid died way to young.

RIP Charles Moody

of Renville Street Detroit.
Detroit Gangs 1985 to today
LATIN COUNTS:

a Latino gang comprised mostly of Mexican and Puerto Ricans with some whites. They wear red and black and are People Nation. (Latin counts came to Detroit from Chicago in the 80s).main turf is Toledo street with counts also around Gilbert Street and Livernois and Regular area, and Del ray. Gibert and Livernois Counts were known as the Square Boy Counts.

SURENOS:

a Mexican gang originating from los Angeles Surenos aka sur 13 started appearing in Detroit around the late 90s but didn?t get big until 2001/2002. They wear blue and gray and wear belts n hats to the right (as they have an alliance with a folk nation) Their main turf is around Patton Park, Woodmere and Falcon Street area, and the Otis and Hammond Street area

GANGSTER DISCIPLES:

a folk nation gang that is probably the most diverse with blacks, whites, Mexicans, and Puerto Ricans they wear blue and black and hats, belts to the right side, Folk Nation. Their main turf is McGraw Ave from I-94 to West Warren, and the Woodmere cemetery area.

LATIN KINGS:

a people nation gang mostly of Mexicans and Puerto Ricans as do all other people nation gangs they wear gold (yellow) and black as well as hats n belts to the left side.

CASH FLOW POSSE:

a gang not affiliated with folks or people and in fact made up their own nation the Family Nation members are mixed as well their colors are baby blue and symbols include a tee pee type symbol with 3 dots on top, CFP. Turf include Pitt and Stair street area, and Central Ave. and Navy area.

SPANISH COBRAS:

a folk nation gang that consist of Mexicans and Puerto Ricans like the counts cobras came to Detroit during the 80s from Chicago. Colors are green and black as well as hats, belts to the right symbols include a 6 point star, 6 dots, a cobra, SC, SCN.......Spanish cobras were big during the early 90s but after the Detroit leader of the cobras killed the son of a Detroit police officer the Detroit police cracked down on all gangs and the cobras faded.

MANIAC LATIN DISCIPLES

SATAN DISCIPLES

STREET BOYS INCORPORATED: 89 to today

They started out in the area of Lawndale and Michigan in 1989 as a local gang unaffiliated with the People or the Folks. They had a huge mural on the wall of the 7-11 Bar on Michigan and Lawndale, and they had a clubhouse near the corner of Arnold and Lawndale.Their rivals were the Waldo Rats and the Camel Boys Incorporated.

DIRTY WHITE BOYS: Mid-80's

One of the first startup gangs in the area surrounding the Hotel Yorba.
Detroit Newspaper Articles:

The articles listed were selected from incidents that hit the national media and went viral. In the process, they caused a lot of pain for Detroit and it's image.
Ice pick stabbing McKenzy 1954 - MacKenzie High school Stabbing.
Reign of Terror - East Side 1955 - Detroit Teen-Age 'Reign of Terror' Charged.
Black gangs 1960 - Jazz Show Erupts Into Wild Melee at Windsor, Ontario concert. The gangs involved were from Detroit.
East Side gang attack 1959 - Race fight injures 3 in the Charlevoix-St. Jean neighborhood.
Highland Park gang problems 1963 - article on Highland Park's gang problems in 1963.
Algiers Motel Incident - Two Killed - Two black men killed by white police officers. August 15, 1967 (The motel once stood at Woodward Avenue and Virginia Park.)
Detroit Policemen Charged in Algiers Motel Murders - Police charged in the Algiers Motel murders. August 1967
New Bethel Church Incident - Detroit Police Officer killed, then Detroit Police Stormed church. April 9, 1969
Detroit Split over Crockett's Decision to Release Prisoners - prisons of New Bethel Church shooting released.
STRESS suspect arrested after a wild shootout - Hayward Brown Arrested in STRESS shooting. Jan, 1973
Man Slain Near Olympia - Olympia Statium robbery and murder case of the Farmington Hills executive during a tennis match.
Guard's Absence Cited in Murder - Olympia Statium murder of Suburban executive.
Suspect Arrested in Olympia Murder - Suspect in the Farmington Hills executive murder arrested. He was an escapee!
Red Wings Victims of Violent City - article about the neighborhood around Olympia Statium.
Man Videotapes Detroit Fireworks Beating of Suburban Woman - article on the 1991 Detroit fireworks beating of a suburban woman.
Suburban Woman Beaten at Detroit Fireworks - Feb. 27, 1992 article: Detroit fireworks beating.
Detroit Great Rebellion - website on 12th Street before and after the riots.
Gang Member Kills Detroit Police Officer; Gang Member Kills Farmington Hills Teenager for wearing the Wrong Colors
Detroit Videos
1967 Summer of Love photos of Detroit Detroit 12th Street riots photos
Detroit Memories from the 70s - Home video of metro Detroit Junior High schoolers goofing around in the days before video games
Old Delray - Great website on old Hungarian Delray section of Detroit.
Dexter Boys video - The Dexter Boys video.
Butch Jones Leader Y.B.I. - History of Detroit and how Young Boys Incorporated got started, from Whip Cracker to P-Funk.
White Boy Rick Wershe
Free White Boy Rick (Wershe) Facebook Page
Detroit Murder City Documentary
An interview with a 7 Mile Dog gangmember. Includes information on the Errol Flynns, Black Killers, Young Boys, Incorporated, Haward Brown, the Vincent Chin Murder, Chamber Brothers gang, Best Friends, White Boy Rick Wershe, Detroit Mafia, Devils Night, Malice Green Murder, etc.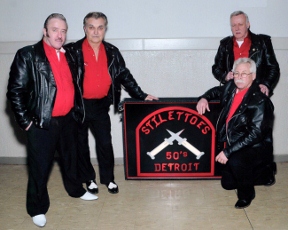 A special thanks to Pork Chop of the Stilettoes for all the gang information from the forties, fifties and sixties.
Detroit Social Clubs
FochNut
Brightmoor Camera Crusader/Warrior
Fights for his Brightmoor Neighborhood
Videos - of Detroit's Brightmoor Section - and the fight to save the neighborhood!
R.I.P. George Gronas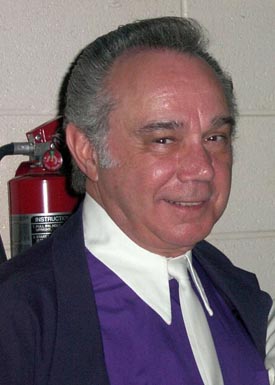 If your club is listed on this forum and you wonder how it got here, most likely George remembered your club and gave it to me to be recognized. No one person was more of an inspiration to the creation of this website than George Gronas. George was born in Delray and hung out with the clubs from that area prior to moving to Warrendale with his family. After arriving in Warrendale - he joined the Flips club that hung out at the Flips Sweet Shop. He graduated from Detroit Cody High School in 1959. George loved being a member of a club, and continued as a club member up until his passing, as a member of the Flames and then the Kontinental Kruisers Car Club. George was a good friend of mine, and forgot more about gangs then I will ever know.
When I told George about my idea for this website he thought it was great. To George, the Fifties were the greatest years our country ever experienced. George was an endless resource for fifties styles, lingo, Do-Wop, and Rock-N-Roll of that era - he defined the word COOL in the city he loved - Detroit.
George - talking about Detroit gangs and cars will never be the same without you! He will be missed!
Memory Page for George Gronas Club
Detroit Greaser Gangs
SATAN SAINTS: from Warren Road and Southfield

The President of Satan Saints had this to say about his club:
It was the Rejects before for a short time. It was at first a "social club" no restrictions to type of transportation or even having any. Eventually we had two chapters one an M.C. I don't know how much I can logically say about the club without having to invoke the 5th. Our club motto, that I originated, "In the club we trust, for to have faith in one another, is to be forever one" was used by some associates in the U.H.A. (United Hustlers of America). My hookup there was the Mendoza brothers (since deceased). Also was hooked up with The Elite, that one is on a need to know basis. We had fun just like the rest. One time "chucky" a Herman Gardens character was spotted on the street and a few of us had an issue about him accosted him and his crew. I remember "knockwurst" saying, " I got me this Cherry Smash lets see if it works." Wam, upside of Chuckys head and out like a light.Another time at a drive in, Chucky is in the line and he sees us and he's over the counter and we're after him like hounds on the rabbit. We hung out at Sip and Snacks on Warren & Brace and at the White House around the cannon and in the general area of the Derby Hill. There was this Dearborn club that their initiation was just to be able too hang on our corner got you in with them. I remember Jerome hanging on our corner and just joining with us instead. We knew somebody in most clubs and most of us went to other motorcycle clubs. Some members, Me the Animal, Boris the Spider, Cool Runnings, Woody, Churchkey, Doom (our weapons expert) plenty of friends, associates, comrades in arms. Associated well with the Jan's Boys except for a incident where we showed armed and ready at the Spinoza model plane area for a no show on their behalf. Even one of the original WABX DJ's came by to cover the incident. We are one of the original "nationwide".
RIP In Memory of Tom Rudd, Mendoza brothers 3, and Bob the Mad Eater buried 4-19-2002

Satan Saints/Highwaymen History

A Highwaymen MC member had this to say: The story of the two clubs that I was told was that before we were called Highwaymen the club was called Satan Saints. There are photo's of a young man on a triumph with our emblem painted on his leather jacket but at the bottom it simply say's S/S MC. The caption states that this guy and another designed the emblem and we were called Satan's Saints the date is 1954..
Warrendale Gangs
Warrendale gangs were different from the gangs in Southwest Detroit by the way of age groups and turf. Warrendale gang membership ranged in age from teens up until their 30's. Their turf was spread out and a lot of the members hung out in different locations by way of cars.
Warrendale Hangouts
Cozy Corners, at Warren & Rouge Park. The Randevous at warren and Outer Drive-Later Daley's. The Roller Dome Dances. Robbies Drive In on Warren near Outer Drive. Remember the Pigs Dinners there? Jim Dandy on Warren near Piedmont. Roses Drive on Joy Rd. Henry's and Daley's on Greenfield. Waysides next to Warren Theater. Richards Drive-in at 6 mile & Grand river. Pizzarias: Strombolys. Hambeurger places: . Skyes (A&DLunch) on Joy Road. Jans, Randys. How about the band the Emeralts, Car club the Mill Masters.
FLIPS: Plymouth Road and Auburn Street, hungout at the sweet shop

JAN'S BOYS: Joy road and Evergreen

MARLOWE STREET BOYS: Chicago and Hubbell

Hung out around the coal field and Coyle Park from Joy to West Chicago to Greenfield to Hubbell, and hung out around Whiteys Drug Store mid 1960s.

B.S. GANG:

The younger sister of a B.S. member had this to say:
"That was my older sister, Ginny & Jim A. But we all came along around 65. We were part of Jan's club (not really a gang). Also hung around little park (Kasciousko school). Then started hanging out at 'White House', (Rouge Park)..on week-ends & in summer. There was a whole neighborhood of us kids, that hung out. All ages. From West of Southfiled X-way to the park. (It was so safe then). Then, after that, we all hung out at Al's Bar, (next to Jan's). Boy, talkin about the good ole days. Even the 'Nights of the Road' hung with us neighborhood people at Al's. I also remember Warrendale, my sister worked at Joe-B's. We were a large group. & I remember 'Forbidden Wheels' on Southfield at Joy Road. & also the group that hung out at the 'Beginning' bar on Southfield Service Drive. I graduated Cody in 1968."

ROUGE PARK GANG: hung out around the cannon at the top of the hill in the park

CHENE STREET: Chene Gang, 1940s Polish

GRANDALE BOYS: 50's

Southfield to Greenfield, from 7 Mile to Plymouth, roughly, was Grandale turf. Their rivals were various Warrendale gangs and the Brightmoor Tony's, aka Brightmoor Boys.

REBELS: (approximately 1960)

Used to hang out at the Dell on the corner of Rutherford and Plymouth Road before Greenfield Road

FIVE POINTS BRIGHTMOORE TONYS:

1950s early 1960s. AKA Brightmoor Boys. Rivals Grandale Boys.

BISHOPS:

East Lincoln Park area.

FREER GANG - Freer and Michigan

CRUSADERS:

The Crusaders turf was Herman Gardens in the early sixties. They fought with Blacks who were moving into the projects during that time period.

PACHUCOS: Early 1950s

Pachucos are Mexican American youths who developed their own subculture during the 1930s and 1940s in the Southwestern United States. They wore distinctive clothing (such as zoot suits) and spoke their own dialect of Mexican Spanish, called Caló or Pachuco. Due to their double marginalization stemming from their youth and ethnicity, there has always been a close association and cultural cross-pollination between the Pachuco subculture and gang subculture. In Detroit, Pachucos were found on the East Side of Detroit and around the Southwest section in the early 1950s. In 1954, Detroit Police had a crackdown on the Pachuco gang's local chapter on the East Side of Detroit. The teenagers at that time disputed that they were part of the national gang - the Pachucos, but they sported the Pachuco tattoo's.
The Puchuco Cross is the simplest gang tattoo, and one of the most pervasive. It consists of a small cross with three lines or dots above it.
Seven Mile ROAD Pachucos Gang: 1955 - In 1955, Detroit Police were looking for a gang who claimed to be the Seven Mile Pachuco Gang because they allegedly tried to kidnap some suburban Detroit teenage girls.

PANAMA HATS: 1951

East Side gang who got into a big gang fighter with a Warren gang called the CATS. They fought with blackjacks, clubs, and hoses filled with lead.

CATS: 1951 Warren Gang

CUPID GANG: late 40s

West Side Detroit gang responsible for fights and property damage in the suburbs like Dearborn.

SIX MILE GANG: late 40s

HOODLUM GANG: late 40s

Three members were arrested for stabbing to death a state college athlete in the suburbs.

SHAKERS: early 50s

A.K.A. SHAKER GANG STOOGES. Known for their rivalry with the Jokers gang. They got into a large rumble with the Jokers in the Berry School Playground where guys got stabbed and were hospitalized. The girls in the Shakers were known as SHAKERETTES. Their turf was the area known as Northend Detroit District.
They made the newspapers frequently in the early 1950s. One Detroit Policeman was quoted as saying that the Shakers and Shakerettes were the largest gang in Detroit boasting 700 members. The Shakers absorbed several smaller gangs: LOVER BOYS, KINGS' MEN, SEVEN CROWNS, and CHILLI-MACS. Their most famous member: Jackie Wilson, singer.

JOKERS: 1953

CELESTINE BOYS: Late 50s

The Celestine Boys who live on Fordham ruled the 7 / Gratiot neighborhood and Heilmann Park...

BOYS IN THE HOOD:

Brightmoore and Redford area in the early 90s. They had members from Redford and the Clarenceville section of Livonia.
East Side Detroit Gangs
East Side Gangs of Detroit

There were very few formal gangs having names on the Eastside of Detroit, at least in the early to mid sixties. There was Motorcycle gangs of course and the Highwaymen were part of Eastside and the Renegades. There was Field/Jeff gang but think that was during 40's/early 50's. The Stilettos and Bagley Boys were West side gangs close to Woodard. Remember one night at the Arcadia Roller rink on Woodard, being caught between the Stilettos and Highwaymen, seems there was a dispute about a shared lover. The group of guys I hung with may of been construed as a gang, but no name, just hung together around Dickerson & Jefferson, but the members ranged from guys from Bollivard/Belle Isle area all the way to Dickerson along that Jefferson corridor. We gathered at the Fairview roller rink, Motor City, Arcadia, any of several parks along the river to drink and party in. But no formal gang name.

East Side Black gangs Early 60s:

REBELS

SCOTTSMEN

DICEMEN

CHECKMATES

CUBAN KINGS

REBELS

12's

Highland Park Gangs

COW PALACE GANG: 1963
Detroit 70's Gangs
ERROL FLYNN'S (a.k.a. NASTY FLYNN'S, NF BANGERS), BLACK KILLERS, CHENE KILLERS, EASTSIDE KILLERS, ELMWOOD PLAYERS, CONEY ONEY'S (a.k.a SCONI ONI'S), 8 MILE SCONYS, WHITE HOODS (Finney High School), MACK HOODS ((off Mack Avenue from Woodward to McClellan Street), HELEN HOODS (the youngsters associated with the Mack Hoods), EASTSIDE CRUSADERS, CONCORD BOYS, LAKEWOOD PLAYERS, COPLIN PLAYERS, CURRY BOYS, JETS, BLACK APACHES, THEODORE BOYS, GANGSTER BABY KNOCKOUTS.
SATAN'S KNIGHT'S
From a West Side Affiliate gang: I graduated in 1976 and from the 7th grade (and way before as wannabe's.) "We" were the greaser's. We hated the "jocks". It was always a fight at the red barn or McDonald's! We wore ripped levis, engineer boots, (Steel toe of course!!!), Levi or Lee jacket's and leather when possible. There was no real color's but just name's in the early part (71-74.)Like the Satan's Knight's: the Baddest in town! We hung with them. They were east side we were west side. so we covered the west side & meet with east side to go to dance's, like the Y-CO, School dances, parties, etc., hoping to fight.
Detroit 70's to 80/90's Gangs
JOY ROAD'S, CHI-TOWN, GUNSTON'S, MACK AVENUE, ZONE-8'S, ZOO CREW, 12TH STREET BOYS, 6 MILE, 7 MILE DOGS, EAST 7 MILES, NFL'S, CLOWN SQUADS, ARCHDALE SQUAD, G-MONT'S, EAST WARRENS (a.k.a. EAST WARREN POSSE), GREEN MAFIA, LINWOOD, F-A'S, FENKELL MAFIA KILLERS, FENKELL BOYS, GRANDMONT STREET GANG, PLYMOUTH ROCK BOY'S (P-ROCK), MACK BOYS GANG, WESTWOOD HOODS, FENKELL AVENUERS, BREWSTER BOYS, JEFFRIES BOYS, DEXTER BOYS (Offshoot YBI), BE LIKE BOYS, SCHOOLCRAFT BOYS, PURITAN AVENUE BOYS, JOY BOYS, PONY DOWN CREW, BRIGHTMOOR BOYS, YOUNG BOYS INCORPORATED.
ERROL FLYNNS: turf was Kercheval between Mt. Elliote and Conner Avenues.
BLACK KILLERS: turf as of 1976: Schoemaker on the north, Mack Avenue on the south, Connor on the east, and Cadillac on the west.
CHAINS GANG: 70s/80s: turf: 7 Mile between Greenfield and Southfield Fwy, and between 7 Mile and Outer Drive. Rivals: 7 Mile Dogs.
FENKEL AVENUE: FA'S: FA's FENKELL AVENUES were from LIVERNOIS to SCHAEFER back in 1975 but it was 2 different sects. So in 1976, the sect that was west of Wyoming to Schaefer changed to FENKELL MAFIA KILLERS (FMK$). FENKELL MAFIA KILLERS boundaries were from WYOMING on the east, SCHAEFER on the west, LYNDON on the south, MIDLAND to LODGE SERVICE DRIVE to the north.
FENKELL BOYS INTERNATIONAL(FBI): they were west of SCHAEFER and only went to HUBBELL, if that. They(FBI)were overshadowed with the LK's, $coni sect sharing their boundaries just west of SCHAEFER at that time.
CHENE GANG (West Side): CHENE GANG's boundaries was FENKELL on the north, FULLERTON on the south, SCHAEFER on the east, and GREENFIELD on the west. They ruled COOLEY HIGH back then.
BEST FRIENDS: 80s
Formed in 1985 by Maserati Rick Carter, Best Friends would go on to establish itself as the most vicious drug gang in the state of Michigan for the better part of the '80s. Best Friends consisted of the business half which consisted of three cocaine dealers Richard Carter, Demetrius Holloway and White Boy Rick Wershe. The money coming in from this trio's drug deals financed the formation of an enforcement wing.
Northeast Side Gangs
THE CHAIN GANG (Eastside Gratiot/Harper/VanDyke vicinity), created the younger Coney Oneys) THE BISHOPS (same area as Chain Gang, but more concentrated in VanDyke/Harper area), MACK HOODS (Mack Avenue area), THE CHILI MACKS, SHAKERS, PURPLE GANG, BOWERY BISHOPS (were the youngsters under the Bishops), DILLENGER BISHOPS.
West Side Gangs
M&M's (Money Makers, operated off the Joy Road/ Grand River area), SCHWINN FLYNNS (Only rode Schwinn bikes), SCONI'S, ERROL FLYNNS, BK'S, LK'S, YBI, PONY DOWN, DOUBLE BARREL, DIRTY DIAMOND, GROVE GANG, DEAN BOYS,
Finney High by White Boy Mike
A 1980 Finney graduate - White Boy Mike -had this to say: I attended Finney in the late 70s, after busing. We had students that came to school from as far as the Bricks - the Chandler Park - Parkside Projects, and numerous neighborhoods from the Lower Eastside, and racial tensions were really high. The Southhampton doors of FInney was our side - or where all the white kids would hang out before school. It was where a white gang called the "White Hoods" hung out.
Errol Flynn Representing at Finney
My first week of school - the kids were sitting in the cafeteria when a group of Error Flynn's surrounded the whole cafeteria and did the Errol Flynn Arrow and chanted "Errol Flynn's!" I knew at that time it was going to be a rough few years.
Finney High School Riots
White Boy Mike explains:about eight to ten of us white Finney High students were waiting to get into Finney on a Monday morning on the South Hampton side of the school when a mob of Errol Flynn?s, Black Killer?s, and other black students, numbering around 40 to 50, converged upon us. Someone a couple of weeks prior had tagged ?Niggers Suck? on our side of the building and the black student body took exception to it. We tried to convince the mob that it happened weeks ago and that the white students were not part of it. The black mob would have none of it and started to beat on the white students. I grabbed my friend and said, ?Let?s go!" At this point it was every man for himself, so we fought our way out of the crowd and exited the area.
A lot of white students got beaten badly. One student in particular was hospitialized and never returned to Finney, his parents enrolled him in Bishop Gallagher. The Detroit Police were called, as well as the media. The Finney High School riots made the Detroit Free Press and News. The next day my mother drove me to school, I used to walk prior to this and there was a melee on the front lawn. My next year would be interrupted as I testify in front of the Board of Education as they tried to prosecuted the people responsible for starting the riot. I'm not sure they ever got anyone, I know I fingered one or two, don't know what happened to them, a lot of guys were afraid to speak up for fear of reprisals.
Error Flynns, Black Killers and Jock Straps
Half way through my 8th grade at John E. Clark Elementary School they implemented the forced busing of Detroit schools, half of the school was shipped off to other schools while they were replaced with kids from other neighborhoods, almost all of them were minority students. Prior to this Clark had a mostly white student body with only a few black families living in the area at the time. You could almost literally count the number of black students on your hands, so the last half of my last year at this school was a major culture shock for me. The kids were mostly from Jackson Jr. High School and they were, to me at least, way more "mature" about a great many subjects, especially street life. Among these students were many guys who either were physically more developed than I and most of my cohorts at that time were, or they had been passed over for promotion a couple of times, seems like they were older frankly. One person in particular was a guy named Lavelle. He seemed like he was older, maybe by a couple of years, we weren't' friends in particular, to be honest, none of these kids were my friends, my friends had been shipped off to other schools, it was a difficult, sad ending to my 9th year at Clark.
Now at Finney, one time I was changing in the gym when two big Errol Flynn's approached me and asked me for my JOCK of all things, I still laugh about it to this day. I am sitting there trying to get dressed and the Flynn's keeps telling me to give my jock and shorts when all-of-a-sudden Lavelle, the kid I knew in junior high, walks in all grown up. He was now a Black Killer (BK). He sees these two Flynn's ready to take my stuff and jumps in and exchanges words with them. The Errol Flynn's angrily leave. After the Flynn's left, Lavelle said to me, "if they ever mess with you again, you tell them you are down with the Bk's!" I wish my friend, Lavelle, well and hope he survived the streets of Detroit during those turbulent times.
Bishop Gallagher
One Friday, Oct. 24th, 1980, I and few of the White Hoods from my neighborhood were out in the suburbs at a McDonald's at Harper and Cadieux when we ran into some Bishop Gallagher High School kids looking for a fight (Specifically, there were about 5 of these guys... they saw my friend's letter jacket and said as we walked out "Finney Sucks" and I turned and said "F*ck you" back, then they followed us out to the car, so here was me and my friend and his little brother against 5 guys). At that time, after spending our high school years looking out for one another at Finney High to keep from getting jumped by the Errol Flynns, we had enough of taking people's abuse, so I said the Bishop Gallagher guys, "Ok – so you want to go – let's go!", and I opened up the trunk where we had tire irons. The Bishop Gallagher guys shrugged it off and backed off. We had enough in the city and were were not going to take it anymore.

White Boy Mike graduated from Finney High School after those turbulent times with busing and racial problems, and now lives in the suburbs working in IT. He never forgot his Eastside roots. White Boy Mike - who was doing his thing on the streets of the lower eastside five years prior to Whiteboy Rick.
Eileen a Finney Student from East Warren and Alter
I went to sign up for school at Finney walked out it was a zoo ....I told my dad no way, ended up at Denby for a year or so.... We used to get backed in the restroom by the sisters, they told us to never go alone, no way was I getting jumped ... I ended up getting jumped right in math class one day because they could never get me alone i went to hand a paper in and two of them jumped me right in front of the teacher and whole class. So when they called my dad to tell him I was expelled my dad said I hope she kicked their ass good and hung up on them......so my good friend was shot at the Sweet Shop across the street when we were walking to the school, went home never went back, paid my way through Dominican along with several others that refused to go back.
Cobo Hall Concert Incident Links