New Jersey Gangs

and

Greaser Clubs
Jersey City Gangs
An ex-Jersey City gang member (Wolfman) from the 1950s had this to say:
In Jersey City we lived in the Greenville section near Bayonne. The only white Clubs so called Gangs were The Romans, The Loffers, The Lords, The Impressions, and yes their was rivalry between us. The Black and Puerto Rican clubs stayed downtown and mostly to themselves in the fifties, but started to move into our neighborhoods in the late fifties, early sixties, as white flight took hold. The Alquintos, The Mopos, The Chingalings, The Bee Bopers, The Top Hats, and also had chapters in New York City. The only Projects I can remember and the most notorious were the Ducan Ave Projects and the newly built Currie Woods Projects which was built in the South Greenville section of Jersey City and caused a lot of the white flight (including my Mom & Dad) in that area. That is when I got drafted into the Army Sept 1963 and got out in Sept 1965 and lived in Old Bridge NJ before moving to CA in 1966.
Does anybody know the difference between a Gang and a Club? Does anybody remember the east side kids or the bowery boys? Everybody today (including law enforcement) has taken the word Gang and put a negative spin on it. I belonged to a club in Jersey City NJ back in the fifty's Called the Romans mostly Italian Americans and we use to hang out at triangle park as most of us lived in the neighborhood. Some guys worked or went to school some did not. We all had cool reversible Roman jackets. Most of us came from middle class blue collar families. If you would like to know more about clubs and gangs see the movie Gangs of New York this is best movie on the subject as most Gangs are born out of poverty and ethnicity including the New York City Police and Fire departments.
New Jersey Greasers

ROMANS: Italian 1950s/60s
LOFFERS
LORDS
IMPRESSIONS
ALQUINTOS
MOPOS
CHINGALINGS
BEE BOPERS
TOP HATS
SKULLS: 1980's Janesville
NOTE: Some The Black and Latino gangs: Alquintos, Mopos, Chingalings, Bee Bopers, and the Top Hats had sections in New York City.
Hoboken Gaylords - Italian Gang
The Gaylords had their club location on 2nd street and Willow Av. in Hoboken N.J. Their turf was the downtown area from 1st Street and Willow Ave. to 4th Street and Grand Ave. Their President was "Frank Cianni". Their years ran from the late 40's to the early eighties. The last President I knew of was "Big Angi Bucaria". When He died the club broke up. I was in the Black Hawks, which ran till about the early 80's. There use to be a lot of clubs in Hoboken and it was 80% Italian. We fought the Puerto Rican gangs which were the "Alkies" The "Batos" and the "Pagans" who were a mixture of Black and Puerto Rican gangs. I wrote a book about the "Black Hawks" and the gang activity in Hoboken in the 1960's. If you are interested, the book is called "Sins of the fathers" by Vito Quattrocchi and you can buy it (if you want to) from. LuLu Press, just Google "Sins of the fathers by Vito Quattrocchi and it will come right up.
New Brunswick Demographics
Easton Ave from the train station all the way up to Buccleuch Park(including all side streets, was/somewhat still is Irish Catholic and communicants of St. Peter's Church and parochial schools. Hungarians included all of French from town up to Route 27 and paralleled to the Jersey Ave. cutoff, including all side streets and all of Somerset St. including all side streets between French and Somersest, communicants of St. Ladislaus school and church on Somerset.
Then Livingston ave from the end of George St. all the way up including all side streets primarily Italian neighborhoods with communicants of St. Mary's Church and Sacred Heart School.
At that time there was a small Spanish community that lived in the Italian neighborhood and also attended St. Mary's and Sacred Heart.
Also the Jewish neighborhood would have been off of Livingston Ave on the side streets, nice homes and attended the reform temple on Livingston or the orthodox or conservative temples in Highland Park. Highland Park was known and still is as the stronghold of the Jewish community although I think the wealthy families have left that area too. South Highland Park became problematic with crime already in the 1980's.
The streets, like Lee, Codwise, Throop all had black families but there wasn't any problems at that time. The housing projects that were down on Memorial Parkway is where most families lived and the projects that were all the way up Rt. 27 almost into Somerset Cty is where they lived as well and still do.
New Brunswick Clubs
Instead of gangs as you are defining the word, kids stayed in their cultural groups...So the Italian teens stuck together. The Irish side of town was a tight knit section and there were fights and territorial outbreaks. What school you went to determined where you fit: parochial vs. public..The idea that the cool kids went to public school, generally fit the greaser image and while the parochial kids(Irish, some Italian)wore uniforms and were stalked alot by the greasers. Drag racing was the way many fights were worked out but not always. The blacks also kept to themselves and somehow as long as each kept with their 'own kind' it worked out.
Livingston Avenue Drag Races
How about cruising Livingston Ave. and drag racing at the lights until you reached the How Lane light then finishing the "official" race the rest of the way down Livingston to Rt.l, or pretty much the same thing down Jersey Ave. to Rt. l?
Plainfield and Elizabeth Gangs
PUMA BOYS, JR FOX HUNTERS, the TROOPERS, HBO - Home Boys Only.
Puma crew: 80's

They fought white gangs from Fanwood and Scotch Plains.

Home Boys Only:

had chapters in Fanwood and Scotch Plains.
Trenton Gangs - 1950s
WHIPS EAST TRENTON TROTTER

Gang wore blue- and-yellow jackets with a snake emblazoned on the back.

PROGRESSIVE CLICKS of North Trenton

ALADDIN GAYLORDS

JOLLY JESTERS

SOUTH TRENTON STARS
In 1956, Trenton High School's population of nearly 3,000 students was predominantly white at the time. It was a mixture of Italians, Jews, Irish, Poles, Russians, Czechoslovakians and blacks, and each ethnic group had some form of gang representation.
RoccaFella's Greasers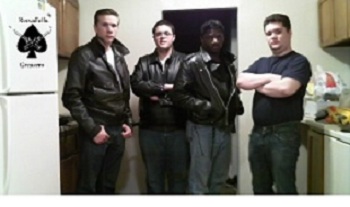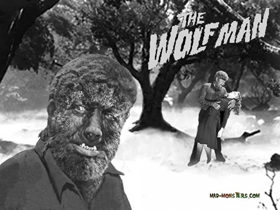 The Romans were mostly from the Greenville, section of Jersey City, and use to hang out in Triangle Park area. They mostly were Italian Americans, and had the coolest reversable jackets in town. Other clubs that I remember were the Lords, Loffers, Impressions all from Jersey City 1950s and 1960s.
Paterson, New Jersey
GHETTO BROTHERS ORGANIZATION: They had a HeadQuarters and a 1st and 2nd Division in Paterson, New Jersey.
Perth Amboy
PENN STREET BOYS: late 60s - hung out as Perry's Sweet Shop.
THE ASSASSINATORS - 70's
2nd DIVISION Originally From Brooklyn, NY., From 1979 Till 1987
Bayonne
EASTSIDERS: AKA Eastside MC
We had a clubhouse on East 22nd street in Bayonne, NJ, 1969 to early 2000s. They now have chapters in NC VA and Utah
Newark, New Jersey Sixties Gangs
BLACK HAWKS: Largest black gang in the city.
DAYTON STREET SAINTS: 50s: Dayton Street Projects
JUNIOR BLACK MAFIA: 50s
LOLLIPOPS: 70s
AVENUES: 80s
HOOTERVILLE:
FELLOWS: 80s
THE BOWERY BOYS:
FOG GANG
BLUE MACKS
Newark Fifties Gangs and SAC
SNAKE EYES:

Summer Avenue Walsh Projects. Emblem was black leather jacket with a snake wrapped around a pair of dice with "Snake Eyes" written across it.

PANTHERS:

COLORED GUYS: 40s

PACIFIC LOAFERS: 40s

CRUSADERS: 40s

Fleming Avenue and Mott Street.

IRON DUKES:

KENNEDY BROTHERS SAC: 40s

Lentz avenue - projects.

FLAMING HEARTS:

Girl gang that hung out with the Snake eyes on Summer Ave at jennies and Angelo's across from Elliott St. school.

PYTHONS:

MAFIA:

Jackets had black hands.

KNOCKOUTS: Girl Gang

Girl Gang that hung at Nicks Store on 7th and Park Avenue.

PINK PANTHERS:

Another girls gang from around Park and 7th Street.

KINGS:

EL TOROS:

hung out around South Orange Ave and 9 - 10th Streets.

RAMBLERS:

SKULLS:

DIABLO'S:

WOLVERINES:

Chadwick and Madison Ave area.

COMETS:

EAGLES AC:

UNLAWED:

HELL RIDERS:

ALI-LEE GANG:

HUNS: Ironbound

Jefferson street. Hung out around 12th Ave and 8th Street

RIVER RATS: Ironbound

DELLA_PELLA:

OUTLAWS: Belmont Avenue

ROMANS: West Side.

The girl gang was the Romanettes. Hung out around 14th Ave and 9th Street .

HI-HATS: West Side.

Hung out around 14th Ave and 15-16 Streets.

PROWLERS:

Hung out around South Orange Ave and 18-20 Streets.

WAR LORDS: West Side.

RIVER RATS: Down Neck

SIXTEEN STREET STOMPERS:

Irish gang Littleton Avenue.

BOOT HILL:

Their turf was Lake Street,Lake St.and Bloomfield Ave, and Parker St. and Bloomfield Ave.

LUCKY 7's:

LUCKY 11's:
Clinton Section
CHEYENNES:

The girl gang was called the Shy-a-nettes.

KINGSMEN:

PONTIACS: 14th Avenue.

SARACENS:

SAXONS:

MARTINO GANG:

LA MAZZA GANG:

SEWER RATS:

BARBARIANS:

Turf around Sacrament on Clinton Ave.
Central New Jersey Greasers Styling
Central NJ, in the sixties the greasers wore a style of clothing they called Norkie.Feather weight shoes, silk socks, rainbow slacks with matching double-knit shirts. I have yet to see anything about this particular dress. These clothes were later seen on the young black men in NYC in the early seventies.