Gaylords Meet The Warriors

"We fought all night to get back to this," Swan?
Michael Beck and Deborah Van Valkenburgh attended a Chicago Trade Show in Chicago, which gave the Gaylords a chance to meet the two main stars of the movie "The Warriors", Swan and Mercy. Michael Beck is easygoing, and talked to the guys in great length. He and Deborah Van Valkenburgh signed the autographed pictures to the Gaylords, and each received an autographed copy of the book "Lords of Lawndale". It was an honor to meet Michael Beck and Deborah Van Valkenburgh at the Chicago Trade Show. You can watch The Warriors Meet the Chicago Gaylord's video.
Swan Meets Chicago Gaylords

The Warriors walking from Stillwells Station in Coney Island
Cowboy, Rembrant, Cochise, Swan, Vermin, Mercy, and Snow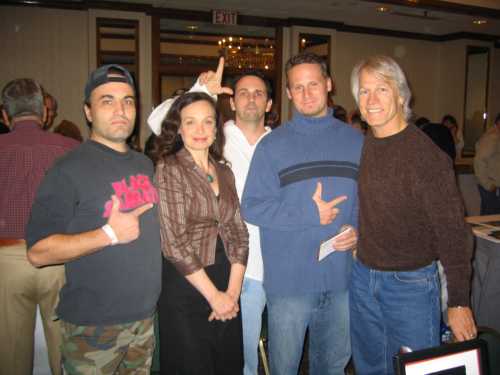 Michael Beck and Deborah Van Valkenburgh chilling with the Gaylords at the Chicago Tradeshow.
Hand Sketches of Swan and Mercy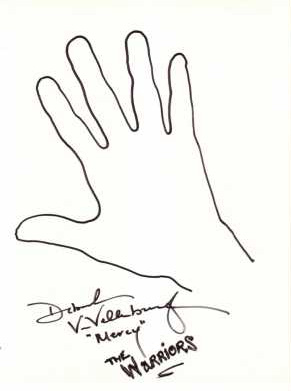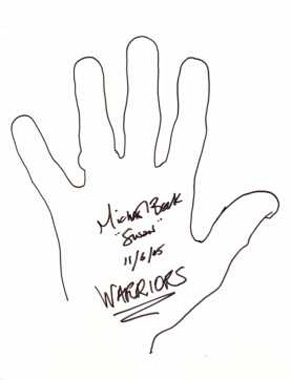 Michael Beck on Subway After Turnbull A.C. Chase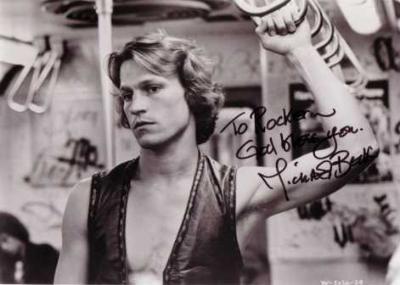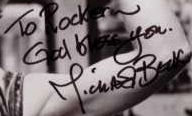 To Rocker, God Bless you. Michael Beck
"When we get there we've made it," Swan!
Warrior gaming murals displayed in New York's Union Square subway station.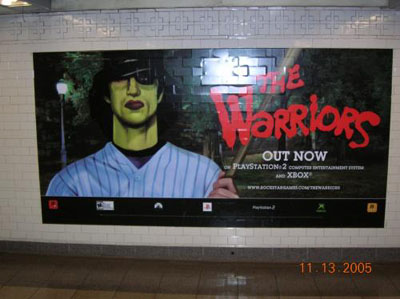 "Did we lose these clowns or what," Ajax?

Baseball Furies advertisement on the wall of Union Square on the way to the Number 6 subway line from the "N" , "R", and "Q" platform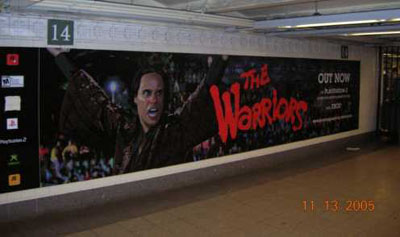 "Can you dig it," Cyrus?

Cyrus on the same wall next to the Baseball Furies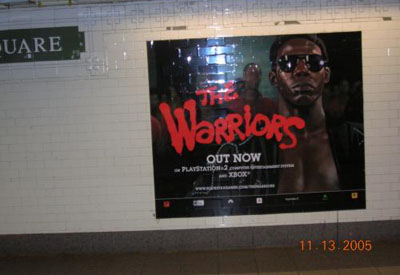 "Who are the Warriors," Riffs?

Leader of the Gramercy Riffs next to the Mural of Cyrus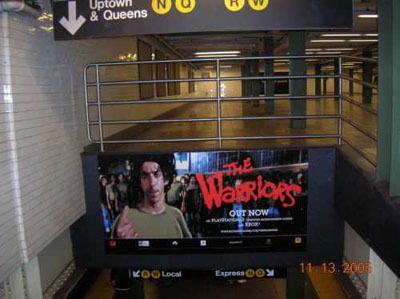 "You see what you get when you mess with the Orphans?"

Orphans mural is on top of the entrance to the "R", "Q", "N", and "W" subway lines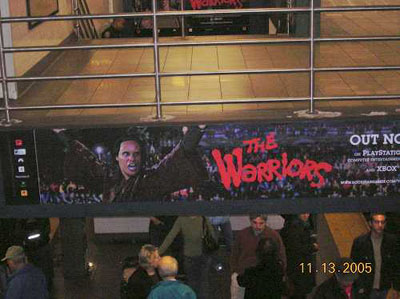 "Our turf! Our little piece of turf! That is crap brothers, the turf is ours by right, because it's our turf," Cyrus!

Above the "R", "N", and "Q" platform in Union Square.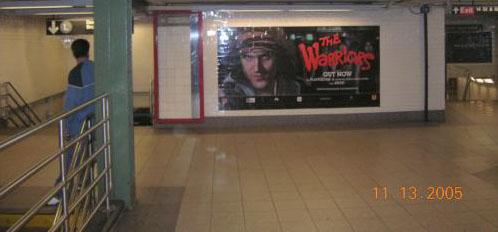 "Warriors, Come out to play," Rogue's Leader!

Union Square near Number "6" Bronx Line.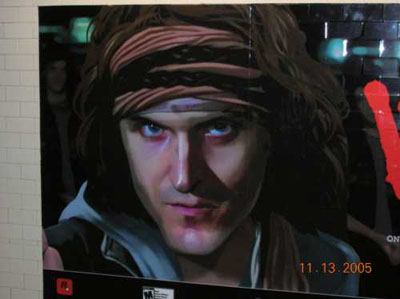 Closeup of the Rogue's Leader.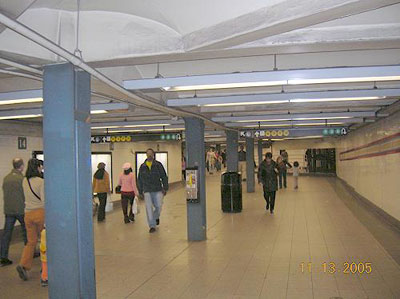 Ramp down to Number "6" line in Union Square, where the Punk on roller skates followed Swan down to the subway.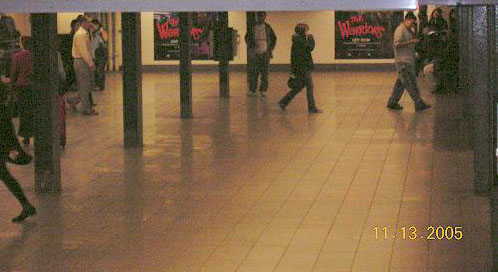 Busy Union Square Station with Warrior murals in the background.
All the "Armies of the Night" Gaming Murals at Union Square were removed Thanksgiving Weekend December 2005; therefore, they are now part of Warrior History
Michael Beck

The Warriors

New York City

Fiction

Michael Beck - Swan - had a leading role in the movie

.

Deborah Van Valkenburgh was the leading lady in the movie

.